Relaxation Techniques for Angry Moms
Are you an angry mom? Do you find yourself losing your temper several times a week? Oh, who am I kidding, maybe you lose your temper daily – I know I used to. Is your anger causing issues with your kids? With your spouse? If you answered "yes" to any of these questions, I wrote this post "Relaxation Techniques for Angry Moms" jusssst for you. Not long ago, I was right there, too. Sometimes, I still am. I don't want to be the angry mom, do you?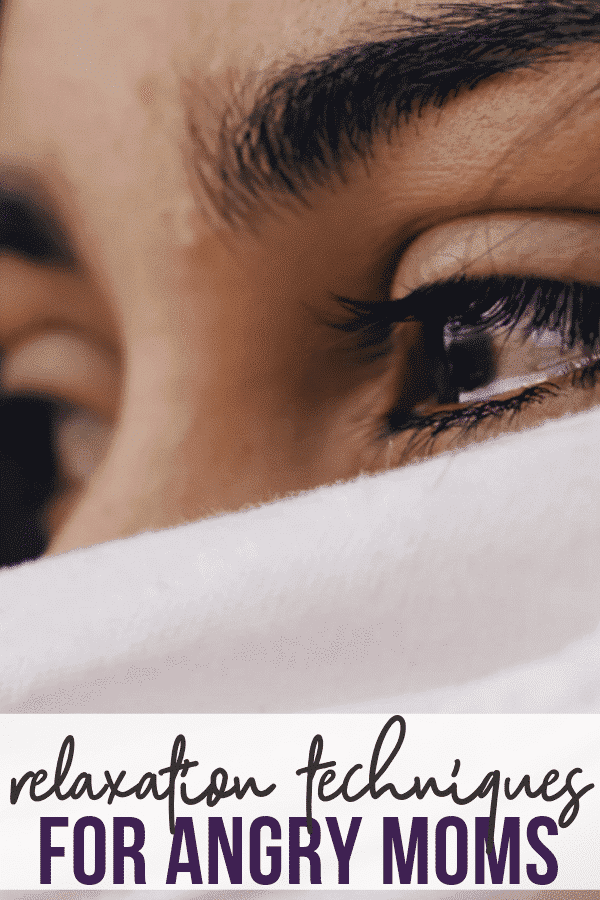 RELAXATION TECHNIQUES FOR ANGRY MOMS
Preventing angry outbursts is always the goal. Here are some of my tips for doing just that! Angry moms (and dads!) create angry kids. We are working on preventing that.
Know Your Triggers
Knowing your triggers is crucial to learning how to become a calm(er) mom. What makes you the angriest? Start there.
Knowing your triggers doesn't mean avoiding them; it means you need to learn how to better respond to them.
Lower the Bar
Perfection isn't the goal here. If you're an angry mom, don't expect to go from angry to calm, or even angry to the happy mom right away. You realize most of the "happy" moms aren't really happy anyway, right? Well, that's besides the point but still. They aren't. Our society is full of women (and men) who fake their happy lives on social media while screaming at their kids behind closed doors. I vowed not to be that fake-happy mom, but I knew I couldn't be the real-happy mom right away, either.
The goal I set for myself is to just not be angry. Whatever comes before that, long after calm but right before mad, that's what I aim for on the rough days. I'm great at reverse engineering everything with my business, so I started using that same approach to my emotional life.
Take a Breath
Have you tried breathing techniques yet? Not just "breathe in, breathe out" or deep breathing in general, but actual breathing techniques designed to calm you? Even if you have, I'd like you to try them again.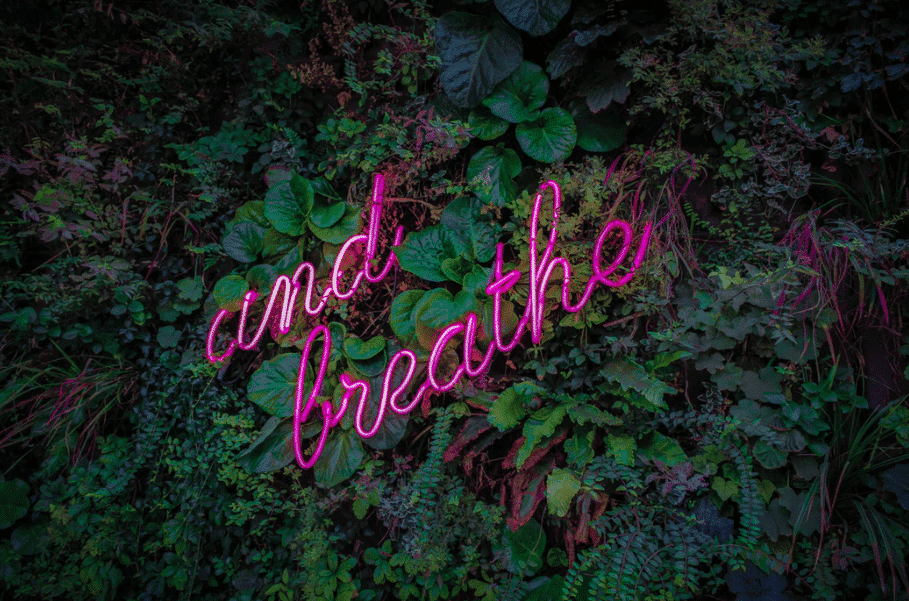 portable aromatherapy diffusers
I use Corked® portable aromatherapy diffusers for anxiety and to help manage my anger. My 18 year old uses them for her anxiety as well. She has been a medical marijuana patient for a few years now but can't drive when she smokes, so she tends to use Corked® more often than not.
The Corked® portable aromatherapy delivery system is not an e-cigarette. It does not contain tobacco, nicotine, or artificial chemicals. The base used for their essential oil blends is an organic, soy-based vegetable glycerin. Corked® is happy to chat with you about the essential oils they use. Find a list of all of their ingredients here. Each diffuser lasts me about 4-6 weeks, with daily use.
Interested in trying Corked®? Use code 15offBundle to save $15 off any bundle!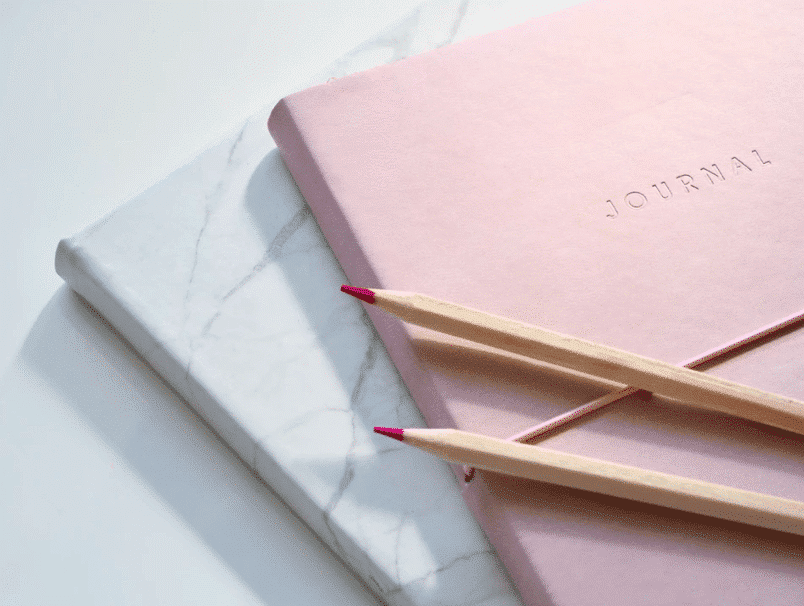 Write In Your Anger Journal
An anger journal is similar to the journals I've posted about that help me with anxiety, depression, and positive thinking.
An anger journal can help you track:
anger triggers
anger responses
how often you get angry
gauge your angriness on a scale of 1-10
improvements towards becoming a calm(er) mom
If you like to write as much as I do, an anger journal is right up your alley. If you don't enjoy writing, you can still use an anger journal to doodle and jot out your feelings. Tracking your triggers as well as your responses is the best way to get on the path towards becoming a calm(er) mom.
NOTE: I'm working on a free printable Anger Journal and will update this post when it's ready. Until then, check out the resources below.
Meditate
Whether you pray, meditate, or both, this technique can help calm an angry mom in mere moments. The problem is, we don't always have that time to step aside and do mindful meditation for 30 minutes. I love these mini-meditation videos for that reason. My kiddos are old enough to where I can safely leave them alone in their room or living room for a few minutes.
5 Ways to Meditate in 5 Minutes
If you have an Amazon Echo, say "Alexa, play rain and thunder sounds by Sound Dreamer". It's a two hour track of relaxing rain and thunder sounds, but you can pause or stop it at any time. Here are 7 other ways to meditation with your Alexa app.
Say, "Alexa, open guided meditation". A gentle voice guides you through a short 3 to 8-minute meditation session, designed to relieve anxiety, stress, depression, and other issues.
Running super short on time? Say, "Alexa, open one minute meditation" for a one-minute meditation session.
If you have Kindle Unlimited (I highly recommend it!!), you can get both of those ebooks above for free.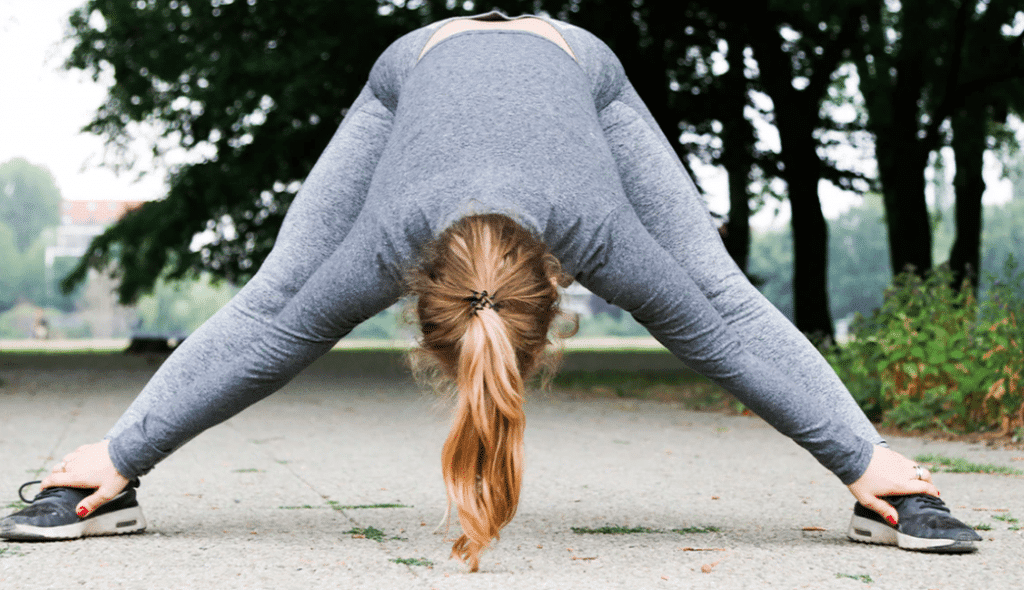 Get Up and Move
This one is either going to excite you, or make you groan. Either way, it's a necessary evil if you want to calm yourself. The getting up and doing it part is way tougher than actually doing it… so get moving!
5 Ways to Burn Calories With Kids
Play an active video game. Use the wii or whatever game system you have to play an active game: boxing, bowling, skating, they're all options and you can play alone or involve the kids.
Go for a walk. Even if you have to grab the stroller or leashes (yeah, I used leashes to keep my kids safe. Don't @ me.), get up and mooooove your body.
Watch a video on YouTube. Doesn't sound too active, eh? I tricked you! Get up and move with Leslie Sansone or do some yoga for busy moms.
Phone a friend. Or Snapchat them. Or whatever. I don't talk on the phone, so to me "phone a friend" just means send a Facebook message, a smoke signal, whatever it takes to get ahold of a friend to be your accountability buddy. Do a workout together, virtually.
Beat your FitBit. Look at your step count from yesterday. Get up and beat it, even if that means doing laps around the house while babywearing. Yes, I mean you.
Commit to One Small Change
It's too overwhelming for me to think about going from ANGRY to HAPPY, so like I said above, I aim for something in between. Obviously the ultimate goal is to be happy, but while you're working on yourself, it's important to strive for "the next step", not perfection.
Do this by committing to one small change in your daily routine that will help you work towards your goal of being the not-as-angry mom. Whether that means waking up a little earlier to you have some "me" time before the chaos begins, going to the gym, doing some guided meditation, or writing in your Anger Journal… whatever that looks like, make it happen.
Once you've mastered that small change for yourself, work on the next change: something like learning your triggers and brainstorming different ways to handle them, or not taking things so personally when your kids are assholes.
Kids are going to test our limits, day in and day out. How we respond to them is what we can control. Just one small change at a time will get you on your way to being a happier, calmer parent (and spouse!).
Keep Your Goals in Mind
My ultimate goal is to work towards being a Nurtured Heart parent. I've watched all the videos, worked through the workbooks, and am steadily working on being a better mom. I'll never be perfect, but the NHA has definitely helped me in a HUGE way. Knowing this is my goal keeps me on track. When I feel myself getting angry, I ask WHY, and I reverse engineer that answer, too!
What is your "ultimate goal", other than to survive parenthood, of course? Think about your ultimate goals and break them down into small, more manageable steps. For example, if your goal is to be more of a Nurtured Heart parent like mine is, your first step is to watch all 10 videos (they're short). Next step, implement some of the changes (one at a time if you need to). Write in your Anger Journal and talk about your feelings every day. My guess is, after learning the NHA, you're going to be needing the journal less and less.
Put Your DAMN PHONE DOWN
Alright, maybe you knew this was coming or maybe you didn't, but it's time to listen up. I saved this one for last just in case it pissed you off… ya know, I didn't want you to stop reading halfway through the post and all.
Everywhere I go, every mom I see is on her damn phone. I'm guilty of this at times as well, so I'm not just calling YOU out. I'm calling ME out, too.
I see moms driving in the car, toddlers in the car seat behind them, and they're texting or scrolling Facebook – either while moving or at a stop light. This is absolutely ridiculous.
Everyone always says they don't do it but guess what? My eyes don't lie and I know some of you are bullshitting. So right now, it's time to make a commitment to becoming a less angry mom by pulling the plug on the phone addiction.
I'm not saying get rid of your phone *gasp* never would I say that. What I'm saying is you'll be a more calm mom if you're a more present mom. This may feel like a personal attack, and honestly it is. Put your damn phone down and pay attention to your kids. Pay attention to how they're feeling, how they're making you feel, and how you can be a better parent… because that's the goal for all of us, right?
What's Next?
Are you making a commitment to yourself – and your kids – to become a calmer parent? Let me know in the comments!